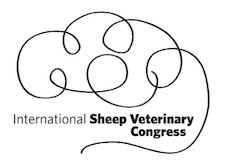 ​11th ISVC
Wollongong, New South Wales, Australia March 10-14, 2025
"HEALTHY SHEEP TO FEED AND CLOTHE THE WORLD"
Preparations are well underway in Australia for the 11th International Sheep Veterinary Congress.  Please visit the Australian Veterinary Association website for more information and upcoming dates.
View the promotional video (click on image and video will open on the AVA website)
Wollongong or "the Gong" as it is fondly referred to by locals and return visitors, is the third largest city in NSW located just 75km's south of Sydney on the Pacific coast.
The congress will be held at the Novotel Wollongong Northbeach Conference Centre, that features 14 multi-function rooms and extensive exhibition space with views over the coastline and escarpment.
The fabulous coastal routes dotted with crystal clear coves boast some of the world's most pristine beaches stretching for many kilometres.
Enjoy the backdrop of the Illawarra Escarpment which is covered with World Heritage National Parks and rainforests.
The Australian bid document is available for download (pdf) (size 6.7 mb)